Shockproof boxes
PLASTILYS boxes are available in 2 versions:
Classical boxes in Crystal Polystyrene
This material is used for most boxes on the market. These crystal boxes are extremely transparent and very attractive, but they are also quite brittle.
"Shockproof" boxes
Aware of the risk of breakage with the traditional crystal boxes, PLASTILYS innovates by offering new boxes with a level of quality unequalled on the market.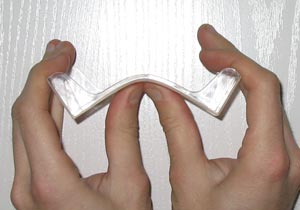 - almost unbreakable boxes
This new material resists the worst torture (crushing, bending, impact).
Using them means eliminating any risk of breakage during delivery: elimination of the cost of a new delivery following a customer complaint, cards always delivered undamaged, reinforcement of your company's brand image…
- Rigid and transparent
Some boxes on the market are made from a "soft, milky" material to avoid problems with breakage. This low quality material often leads to boxes that lose their shape and are cheap-looking. PLASTILYS "shockproof" boxes are on the contrary completely transparent, rigid, and even more resistant.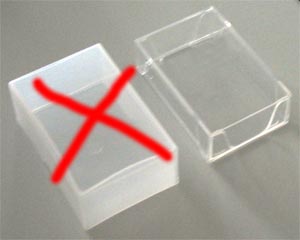 - A sales argument for your company
In an increasingly competitive environment, the use of these boxes becomes a sales argument that will enable you to stand out from your colleagues.
- 100% satisfaction guarantee
Should these boxes not meet your expectations and do not solve your breakage problems, we will take back your remaining stock and refund your whole order.